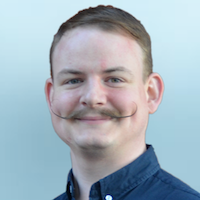 About
I am the Kissmetrics Marketing Ops Manager and Webinar Wizard. Before joining forces with Kissmetrics, I was a Lyft driver in SF, which is also how I ended up as a Kissmetrics marketer. Whenever I'm is not trying to automate everything aroundme, you'll me hiking in the Sierra Nevadas, backpacking in the wilderness, climbing in the Presidio of SF and brewing beer at home.
Every day I work with amazing people, which is what drives me. I always strive to find new ways to learn and be better than yesterday. It not always easy, but it's always rewarding.
Professionally, I am a very organized person who thrives in a fast-paced people focused environment. I love to learn and be challenged with having to find solutions to new problems. Though I work within many areas of digital marketing, I'm especially excited about marketing operations and automation, optimizing the use and possibilities within each tool that I use.
Personally, I am very social and I love to be active, especially outdoors. On my bucket list you'll find a rim-to-rim hike in the Grand Canyon, crossing the Atlantic in a sail boat and riding a motor bike from Anchorage to Patagonia. I also have a big interest in languages, culture and sustainability. I'm also dabbling with learning some front-end coding. Here's a fun little project I did not too long ago.
If you'd like to follow me on Twitter, my user name is @thuelmadsen. You can also find me on Linkedin.